Commenting on the publication of the two-family court judgements in the case of Sheikh Mohammed Bin Rashid Al Maktoum, ruler of Dubai, and his estranged wife HRH Princess Haya bint Hussein, David Haigh, human rights lawyer and co-founder of the Free Latifa campaign said:
"It is now clear to see why Sheikh Mohammed did not want these judgements to be made available to the world. They show him as someone unfit to be in charge of children, let alone a state that is an ally of the UK. Much as it is a tragedy for the two children, he has with Princess Haya, it must also be a massive relief for her family to know they can continue their childhood without the malign presence that their father clearly presented.
"Only three weeks ago Tiina and I were at the United Nations in Geneva with Latifa's Legal team, assisting the Working Group on Enforced and Involuntary Disappearances with their two-year-long investigation into the disappearance of Princess Latifa. It was clear then that the judgments in the case of Princess Haya would be key to the freedom of Latifa and we are pleased that the judgments can now be seen by the United Nations. We now call on the United Nations Working Group on Enforced and Involuntary disappearances to bring their investigations to a conclusion and call for the immediate release of Latifa.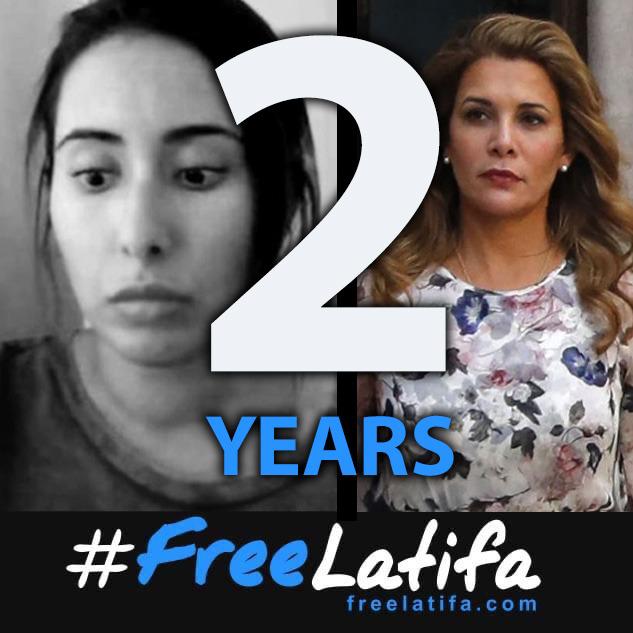 "We also call on the world, certainly anyone who has any dealings with Dubai, to use whatever influence they have as leverage to end this brutal and corrupt regimes abuse of human rights. That includes Queen Elizabeth II, who is a friend of Sheikh Mohammed through their shared love of horse racing. It also includes Ivanka Trump, Theresa May and Mary Robinson, all of whom have allowed themselves to be sucked into Sheikh Mohammed's evil web and betray the cause of women's equality. Now would be a very good time for all three to show some humility, apologise for supping with the Dubai regime, and distance themselves from it.
"The eyes of the world are now on Dubai and the wider United Arab Emirates as we await freedom for Latifa"
Tiina Jauhiainen who accompanied Latifa on her attempted escape from Dubai from 24 February to 4 March 2018, added:
"I am obviously delighted with the publication of the judgements, but at the same time, it is a very sad day for humanity. A father has been seen to mistreat and take advantage of his children and his wife. After everything that has happened with Sheikh Mohammed's children and wives over the decades, we should not be surprised, but it's still very sad when we have to take note of his depraved actions who have every reason to know better.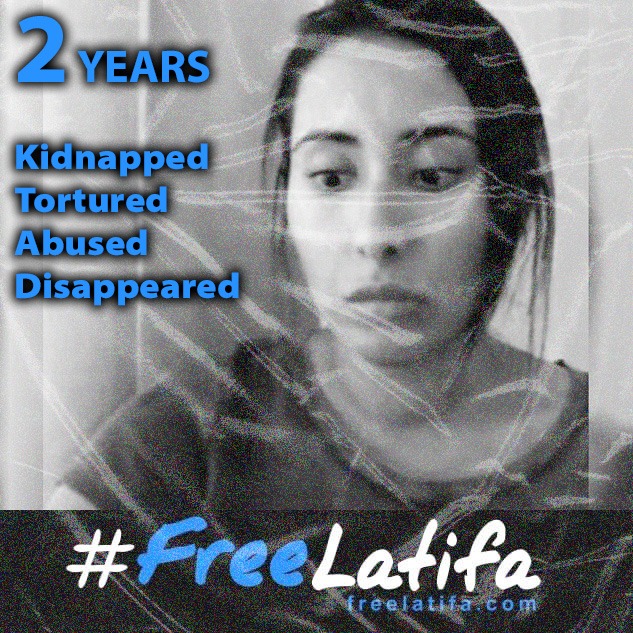 "The judgements throw additional light on the situation of Latifa. It gives us an idea of what her father is capable of and adds further credence to the video she recorded in February 2018."
Notes to editors
The publication of the family court judgements comes just hours before the second anniversary of the storming by crack Emirati and Indian troops, under orders from Sheikh Mohammed, of the MS Nostromo, a private US-registered boat carrying Latifa and Tiina to safety in international waters. That act of state-sponsored violence took place on 4 March 2018, and the United Nations is still investigating the legal implications.
David Haigh was held for 22 months, most of it without charge, in a Dubai prison (2014-16). The former managing director of Leeds United was lured to Dubai to resolve a contractual dispute with his former employer, GFH of Bahrain (who owned Leeds Utd, 2012-15), thrown in jail before any negotiations could take place, and was only released after being raped and tortured.
Tiina Jauhiainen was working in Dubai in 2010 when she met Latifa. The two became friends, and Tiina helped Latifa escape Dubai on 24 February 2018. Before they left, Latifa made a heart-rending 45-minute video that was to be published if her escape failed. It has been viewed by tens of millions worldwide since she was kidnapped by her father's troops and forcibly taken back to Dubai.
 About Free Latifa: Princess Latifa stands for every person, especially every woman, who is held against their will when they have done nothing wrong. The Free Latifa Campaign is run by Latifa's family, closest friends, supporters and advisors. It is headed by Latifa's best friend Tiina Jauhiainen as Campaign Director, a human rights lawyer and campaigner David Haigh, Latifa's cousin Marcus Essabri, and Latifa's close friends Stephania Martinengo and Marco Remes. The campaign also benefits from the support of Human Rights Watch, Amnesty International, Detained International and a growing number of Latifa's family, supporters, media, lawyers, politicians and celebrities around the world. The campaign is about positivity and love, we have one goal, to #FreeLatifa. Updates on the campaign can be found on www.freelatifa.com
Press Contact
Tiina Jauhiainen and David Haigh
Campaign to Free Latifa
Email:                          latifa@freelatifa.com
Telephone:                  + 44 (0) 203 900 1188
Twitter:                       @freelatifa
Facebook:                  @freelatifa
Instagram:                  @freelatifa